• Series 3450 for horizontal type.
• No rack, no pinion, no optical scale.
• All units come with two mounting brackets, each located at either end of the scale.
• Origin starting zero point setting at any slider position.
• mm/inch conversion at any slider position.
• Manual (Auto) power ON/OFF.
• With data output.
• Max. response speed: Unlimited
• Made of hardened stainless steel.
• Standard delivery with wooden or plastic box and one spare battery.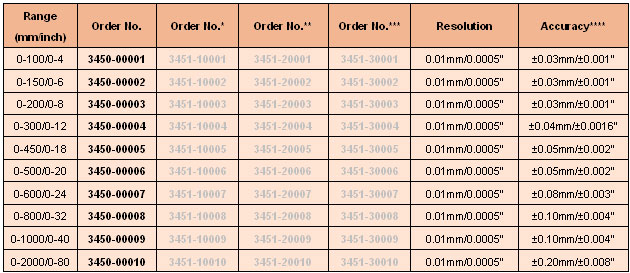 *** Excluding quantizing error
<< Previous 1 [
2
]
[
3
] [
4
]
Next Page
>>